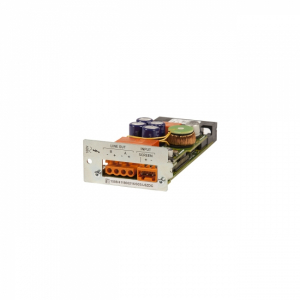 ASL LSZDC amplifier interface card
LSZDC Interface Card
The LSZDC is an amplifier interface card for use with the D500 and D150 Transformerless Class-D Amplifiers. It enables two circuits (A&B) to be fed from a single amplifier.
The interface card provides:
Amplifier health monitoring via subsonic surveillance tone.
Standby switchover.
Loudspeaker line earth leakage monitoring.
Loudspeaker line 'End Of Line' (EOL) monitoring.
Relays in series with each output facilitate isolation of faulty speaker circuits. Loudspeaker circuits can be monitored using DC, Impedance or Loop Return methods. Each LSZDC includes powerful on-board DSP (digital signal processing) capability, enabling parametric equalisation, gate and gain settings to be applied separately to each amplifier.
Related Products