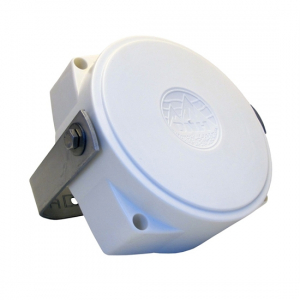 CR-6 CLEAN ROOM Maintenance Free
CR-6(T) IPA Tested clean room speaker, completely sealed and waterproof and suitable for areas where cleaning procedures are critical, or where the humidity is high. ISO 14644-1 IP67
Code:
CR-6
Brand:
DNH
Industry:
Oil & Gas, Mining, Maritime, Defence
Government:
Defence
DNH Supplies the world first certified cleanroom loudspeaker Class 1 according to ISO-14644, 1-14 Made in Norway & Certified in Germany
DNH Supplies high quality and special products. The CR-6 (T) is a robust high-Quality cleanroom Loudspeaker. It is certified from Fraunhofer Institute in Germany, manufactured by DNH in Norway. Designed to be used in extreme hygiene environment according to ISO-14644, 1-14 Class 1.
Unique Technical Features
1. Hygiene ISO-14644, 1-14 Class 1 (Certified).
2. Reliable, withstanding cleaning operation under high pressure and temperature range.
3. Durable, withstanding disinfection with Hydrogen Peroxide.
4. Intelligible.
5. Compact 5x1 5.1 Wall Mount.
5.2 Celling (Surface/Recessed) Mount.
5.3 Built in Audio Cable.
5.4 Built in Audio Transformer.
5.5 Maintenance Free. Applications
1. Pharma Production lines.
2. Health Care (Hospitals, Quarantine, Clean zone, laboratories, Clinic etc.).
3. Green Production lines (Food, beverages, ECO, etc.) according to ISO-14644, 1-14.
4. Green Food Courts everywhere (Airports, shopping centers, etc.).
5. Green Buildings according to ISO-14644, 1-14.
6. Green IT world according to ISO-14644, 1-14. (Datacenters, Server rooms, etc.)
7. Green World requires white clean loudspeaker.