Members Login
Welcome you to our website!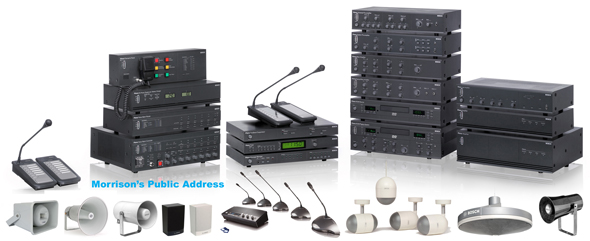 Morrison's PA opened for business in 1992, when the demand for good quality Public Address Equipment was on a steady rise. I opened the business out of my sheer passion for the industry, Allan Morrison founder and managing director started in back in 1975. Allans sound experience and industry knowledge of over three decades helped to found a company that could delight the consumers looking for high quality audio equipment.
Whether you are looking for quality audio or public address systems such as microphones, pa mixers, pa mixer amplifiers, portable pa speakers for schools or government departments and church groups, if your looking for EEx loudspeakers for the oil and gas or mining industry, you will find it all at Morrisons PA.
The products we sell are constantly evolving and housing numerous brands that compete with each other to offer the best features and specifications work extremely well for our customers.

We are not biased towards product brands – I believe in offering the best quality equipment, good stock and better support as well as service to our customers. We thrive on customer satisfaction – and that is measured not just by our repeat sale figures but also through our customer-centric approach to delight all our clients.

We take great pride in offering great before and after sale service to our clients.
Please feel free to contact me on 08 9493 1196 or 0407 44 2822 if you prefer to send me an email I would be happy to help you!
Best regards,
Allan Morrison
Founder and Managing Director

Morrisons Public Address
(TREBLEX Office Block)
Unit 1/26 ilda Road, Canning Vale WA 6155
P.O. Box 84, Maddington 6989