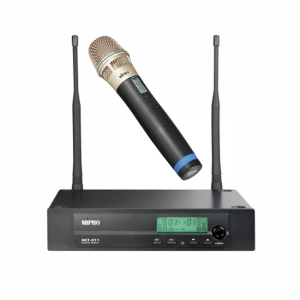 ACT3B-HH5 Receiver and ACT32H hand held
MIPRO Handheld package. Includes ACT311 receiver, ACT32H handheld mic and MD20 mic clip. 5NB frequency band.
MIPRO Single Channel Diversity Receiver. 1/2 RU metal rack mountable receiver. 961 selectable frequencies, detachable antenna, XLR and 6.35mm jack outputs. Features Auto Scan and ACT for one-button frequency sync to transmitters. Single and Dual rack kits available. 5NB frequency band.
MIPRO Handheld Transmitter with Supercardioid Condenser capsule. LCD Status Screen. Runs on 2 x AA batteries. 5NB frequency band.