What is ACT?

"ACT" stands for "Automatic Channel Targeting" and is a world first sync technology developed and patented from MIPRO in 2000. Innovative "ACT" allows you to automatically synchronize the frequency selected for your receiver, to your handheld and bodypack transmitters at a simple touch of a button.

ACT technology ensures fast and easy channel set-up of multiple wireless microphone systems.

MIPRO was the first manufacturer in the industry to utilize this technology to synchronize (sync) the receiver and transmitter frequency automatically with a touch of a button. It is now an industry-standard feature emulated by other wireless microphone brands like Shure, Sennheiser, AKG...etc.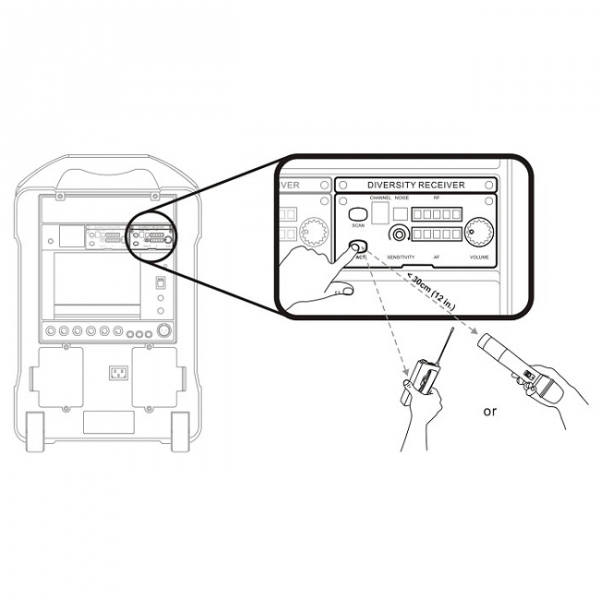 ACT Benefits
No manual frequency adjusting needed, unlike traditional transmitters.
Simple, fast and precise frequency set-up without mechanical errors.
Once the frequency has been set, the data is stored in memory, meaning that the frequency is set until it is changed by performing the "ACT" function again, even after powering off.
ACT Set-Up
Simple press the ACT (sync) button on the receiver to activate the ACT function.
Align transmitter IR window (red circle-shaped) with ACT IR window on the receiver and are facing each other within 30 cm (12-inch) range and within 5-7 seconds period.
The receiver and transmitter frequencies are synchronized automatically.