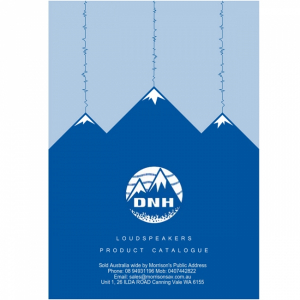 Sold Australia Wide by
Morrisons Public Address
The buyer of DNH loudspeakers benefits from the research and engineering
which DNH has performed for more than 70 years in developing high class
loudspeakers for every purpose and demand.

This experience, combined with the most careful selection of materials and the strictest
manufacturing controls, will assure you performance of the highest quality.

During all stages of our manufacturing and production process, a fully documented
Approved Quality Assurance system to ISO 9001 is imposed.